Ideal for both Professionals and DIY enthusiasts!
Whether you're a seasoned professional or a DIY enthusiast, our reliable & easy-to-use multimeter is a must-have tool.
Our multimeter is designed to be user-friendly & excellent for anyone who needs to measure voltage, resistance, continuity, diodes, capacitance, or current accurately.
With a large & easy-to-read display, this multimeter provides an excellent solution for troubleshooting household, automotive, & industrial electrical issues.
Overload Protection & NCV Detection
When it comes to electrical work, safety is always a top priority. That's why our multimeter is equipped with advanced safety features that help to prevent electric shock.
The NCV is intended to provide additional safety when testing for voltage presence. Simply position the probe in close proximity to outlets, sockets, terminals, and other similar areas. An audible beep alarm will sound upon detection.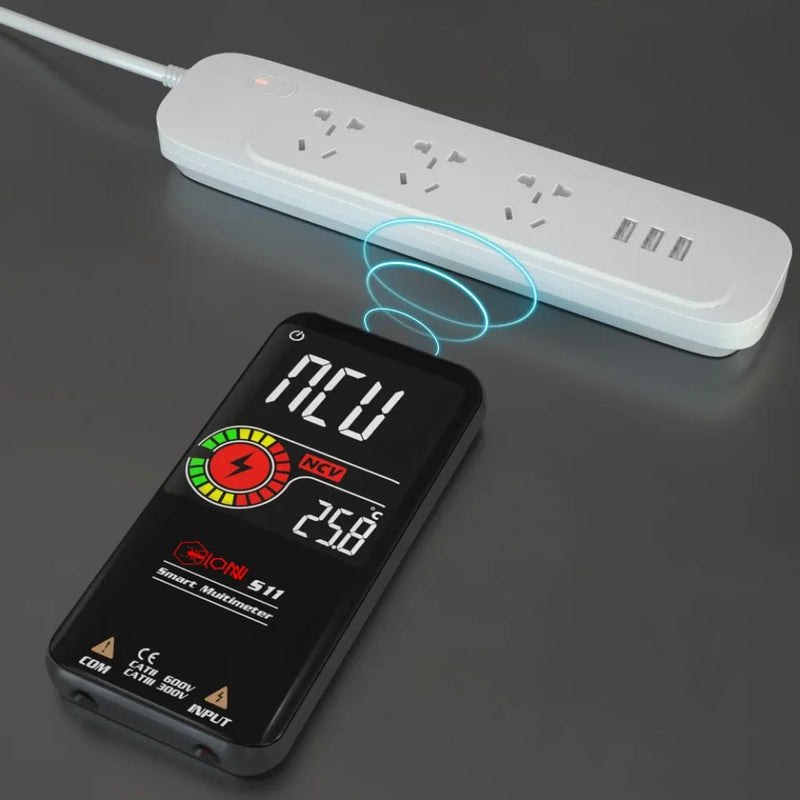 Large LCD screen & Flashlight
Dual display with a bar chart, backlight, and flashlight for easy reading even in bright or dark places.